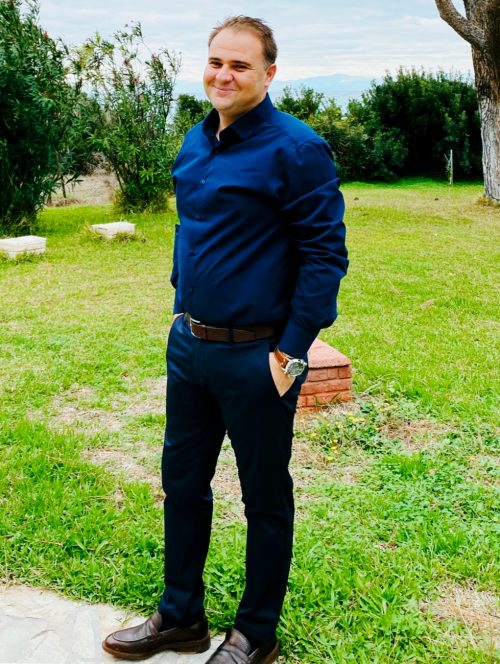 Dynamic | Self-created | Inventive
Konstantinos Gatsioulis
The man who envisions and founded "Hanioti Properties".

It is him that has the inspiration to create each company's project.

Emphasizing into details, quality and elegance.
The company
Hanioti Properties
Since 2005 Hanioti Properties builds luxury homes, villas, pools, underground parkings, apartments and top design hotels in Halkidiki. The company employs on a permanent basis specialized engineers while at the same time collaborates with distinguished associates, such as civil engineers, surveyors, landscape architects, decorators and other scientists.